STEMS Flower Truck Delivers French-Inspired Floral Experience
Mar 4, 2019, 18:02 PM
The STEMS Flower Truck is returning to the Indiana Flower + Patio Show this year to deliver a French-inspired floral experience.
When owner and designer Katie Conway found the '80s-era delivery truck for sale online, she knew it would be a perfect vehicle for immersing people in European culture.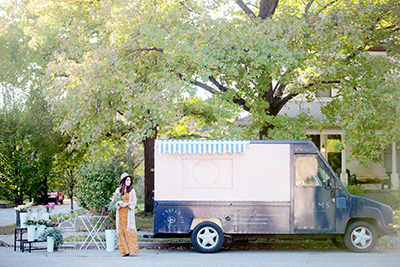 "It's all in the details for me; you'll hear French music, taste a macaron and see a selection of premium flowers at the truck," she said. "Just like European flower markets, we believe flowers should be fresh, beautiful and accessible to all."
The STEMS Flower Truck has been delivering premium bouquets and curated stems to the streets of Indianapolis since the summer of 2017.
When Indiana Flower + Patio Show attendees visit the truck, they'll find a unique build-your-own bouquet experience. Each floral arrangement is hand-tied in kraft paper by Conway herself.
Planted right inside the Indiana State Fairgrounds, the STEMS Flower Truck will perfectly complement the show's lovely surrounding scenery.
"We are very excited to be immersed into the landscape this year, so expect to see some unique and gorgeous scenery when visiting the truck," Conway said. "STEMS will be there for the duration of the show, so come say 'Bonjour' any time!"
For more information and to see the truck's annual parking schedule, visit
www.stemsflowertruck.com
. Follow the truck on Facebook @STEMSFLOWERTRUCK, Instagram @stemsflowertruck and on Twitter @StemsTruckIndy. The STEMS Flower Truck will be parked inside the West Pavilion for the entire run of the Indiana Flower + Patio Show. Be sure to stop by for fresh, beautiful blooms!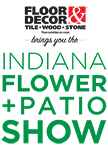 MARCH 9-17, 2019.
INDIANA FLOWER + PATIO SHOW