Floral Arrangements That Will Make Your Daisy
Mar 5, 2019, 18:07 PM
Always dreamed of creating a beautiful, one-of-a-kind floral arrangement? It's your time to shine. New to the 2019 Indiana Flower + Patio Show is the U-Pick Blooms feature, brought to you by the American Institute of Floral Designers (AIFD).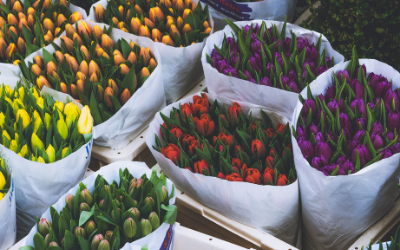 Visitors get to pick their very own fresh-cut gorgeous bouquets and then take home the scents, colors and textures of the season. Select your blooms, and a designer from AIFD will put together an arrangement just for you. While it's being made, the designer will talk to you about the construction of the design, offer some tips and answer any questions you have.
Carolyn Kurek of AIFD anticipates some exciting floral trends for 2019. "We're seeing a lot of vertical gardening, walls and stacked containers. Rooftop gardens are also still trending." And here's an interesting twist … "A new trend is the combination of flowers and vegetables in the same space, plus landscaping into the interior through windows and glass doors."
Every year, the Indiana Flower + Patio Show brings in new floral arrangements and brand-new faces. "I enjoy connecting with all the people I meet," Kurek said. "Making new friends and sharing my knowledge with those who want to learn more about floral design and the floral industry is my favorite part of the event."
AIFD is a non-profit organization dedicated to promoting the art of floral design as a professional career. Members can learn about new varieties of flowers, products and design techniques. AIFD offers a variety of scholarship opportunities for students and designers who wish to further their education in the floral industry.
Kurek is always putting passion into everything she does. "Imagine what life would be like without flowers! After more than 45 years of doing this, I still stop and smell the roses."
Be sure to stop by the U-Pick Blooms feature located just inside the west entrance to Expo Hall near the stage. Find the best selection in fresh-cut flowers and discover new ways to design your arrangements.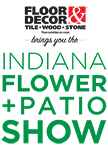 MARCH 9-17, 2019.
INDIANA STATE FAIRGROUNDS