Exhibitor Spotlight: Caramel Kitchen
Feb 25, 2020, 16:55 PM
With the Indiana Flower + Patio Show coming up fast, we sat down with some of our exhibitors to see what unique goods and services they have to offer. Sarah Reynolds from Caramel Kitchen spilled all her secrets about their delicious caramel sauces and a bit about her own garden related squirrel drama.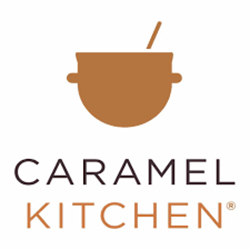 Describe your products and services
Artisan Caramel Sauces
What are your featured items this season?
Artisan Crafted Caramel Sauces-Salted Caramel, Bourbon Caramel, Cinnamon Vanilla Caramel, Chocolate Caramel, Chipotle Caramel, and even Espresso Caramel! Everything caramel!
What are your home or garden pet peeves?
Squirrels eating my tomatoes!
What is your favorite part about the home show?
The beautiful displays!
Is there anything else you'd like to share?
Delicious caramel sauces will be available to purchase at the Indianapolis Flower and Patio Show. Gift baskets can be made to order for bulk orders!
You can visit Sarah and the team at Caramel Kitchen in Booth #930 at the Indiana Flower + Patio Show this March 14-22. Get your tickets today and we'll see you at the Indiana State Fairgrounds!