Dueling Deck Designs
Feb 27, 2020, 15:00 PM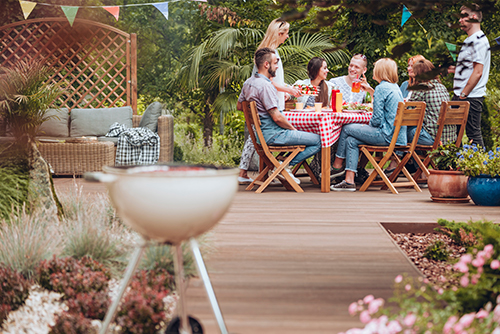 A good deck can be the centerpiece of your backyard life, this year at the Indiana Flower + Patio Show we want to bring your yard the best in decks. So, it's time to see who can build the most dynamite deck in our Deck Wars competition, sponsored by Trex, the world's largest manufacturer of wood-alternative decking and railing products.
Top decking contractors from across Central Indiana will duke it out in real-time — designing and building one-of-a-kind decks on the show floor. Each builder gets a 20x20-foot space in the Exposition Hall, and Flower + Patio Show attendees will cast their vote to choose the winner, decided on Friday, March 20!
"What a fun way to highlight the amazing talents of our TrexPros," said Leslie Adkins, vice president of marketing for Trex. "These are some of the best decking contractors in the business. We can't wait to see them in action!"
The contractors who will be participating in the Deck Wars competition are:
• Advance Deck & Sun-room Indiana – Owner John Hile has served the Indiana region and all surrounding areas for nearly 20 years, focused on decks, sun-rooms, screen rooms, and gazebos.
• Decks Unlimited – A family business for more than 50 years, Decks Unlimited has built hundreds of decks in Lafayette, West Lafayette, Rensselaer, Monticello and the communities surrounding Indianapolis.
• Hittle Construction – In business since 1995, Hittle Construction has completed more than 5,000 outdoor living projects. Located in Westfield, Hittle Construction's projects range from all sorts of decks to outdoor structures.
"I'm looking forward to seeing the unique ideas and designs the other builders come up with," said John Hile of Advance Deck & Sun-room Indiana. "I am also excited for the chance to work indoors for once!"
Don't forget to check out all three deck spaces as they grow in Exposition Hall at the Flower + Patio Show, March 14-22, and vote for your favorite!