Create a customized stay to enjoy anywhere with Woolywagons
Whether you're hitting the road or inviting others to stay, Woolywagons are the perfect way to escape everyday life. Steve Auth, the founder of
Woolywagons in Russiaville, Ind.
, has been a craftsman for more than 40 years. His experience as a horse owner and with ranch life is what brought his idea of sheep wagon conversions and gypsy wagons to the market.
Starting in the horse trailer conversion industry, Steve wanted to bring something with a unique feel to people. He wanted to offer a true, Western-type camping or living experience. Although the amenities are more updated than the old wagons of the 1800s, the interior layouts mimic the feeling and look of an original wagon with exceptional durability.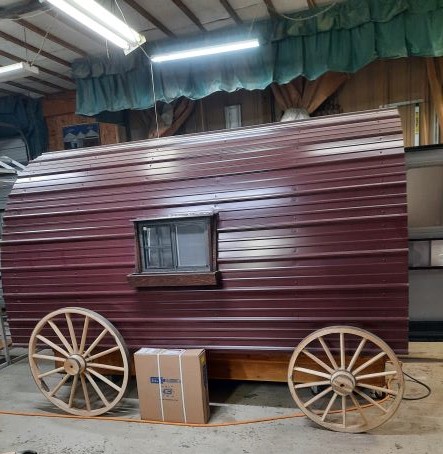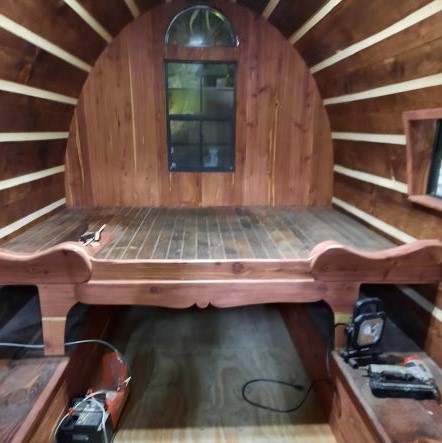 "Some folks enjoy the old-type wood wagons — whether it's a gypsy wagon, sheep wagon or a tiny home," Auth said. "Our Woolywagons are completely framed in aluminum with a rustic façade. We have built for museums and have clients across the country from campgrounds and glamping grounds to individual clients who are interested in a chuckwagon to use for barbeques — where the outside chuck box table that covers the box when it is up is then dropped down and used to serve from."
With a sense of fun and creativity, Steve works diligently to bring all his customer's ideas to life. With a mix of old-time charm and convenience, his wagons are the perfect way to escape the hustle and bustle of everyday life.
"Typically, we offer varying amenities, so most builds are customized and individually priced," he said. "Some people may use one of our wagons as a guest house or a place for their local college student living at home. Then we have wagons for the glamp grounds, the campgrounds and the dude ranches."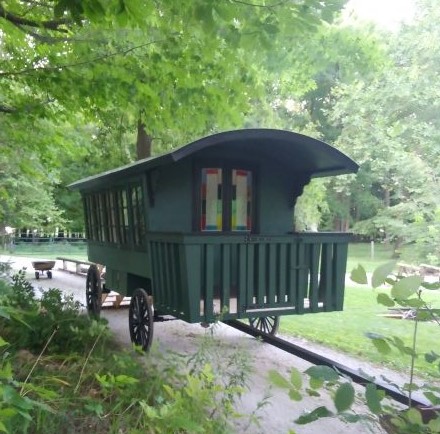 Attendees will have a chance to check out five of Auth's tiny houses at the Flower + Patio Show.
When asked what he was looking forward to most about the show, Auth said, "It's really about the people at these types of events. They bring the excitement, and we always look forward to providing more information about what is possible when it comes to our wagon builds."
Be sure to visit booth #532 to check out the Woolywagons on display!
Feb 22, 2022, 14:39 PM