2022 Landscapers Offer Bright, Innovative Ideas
What better way to celebrate the end of winter than browsing through a bounty of beautiful buds bursting with color? This year's Flower + Patio Show will make you green with excitement!
"This year's show will ring in spring with bright, gorgeous gardens," said the show's landscape coordinator, Bill Brown of Marketplace Events.
"Bright festive colors will highlight the McNamara Garden this year," said Toomie Farris of McNamara Florist. "This year's garden will feature a number of plant umbrella-shaped displays with a slightly whimsical feeling, incorporating brightly-colored watering cans and garden containers displayed in blocks of colors. You will be able to walk under several large manmade tree canopies and enjoy the varied and colorful assortment of flowering and foliage plants, which is sure to give you a case of spring fever."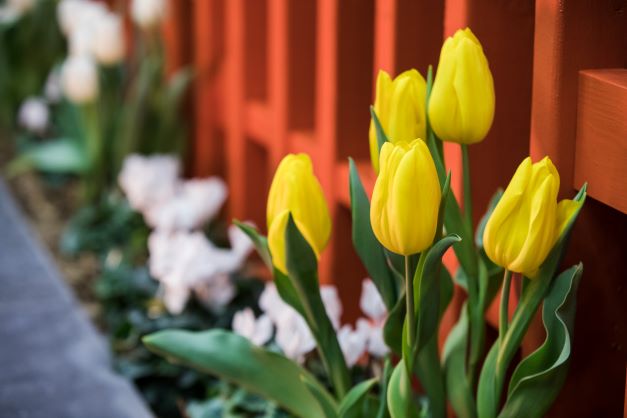 "When it comes to the landscapers, we have some new faces at the show this year, so you'll see more variety and unique styles," Brown said. "Their colorful, creative designs will inspire attendees looking to spruce up their yards and outdoor spaces."
"It's our first year as a landscaper at the Flower and Patio Show, and we're excited to show our team's talent and what we have to offer people looking to renew or refresh their outdoor living space or create something from the ground up," said Midwest Landscape Industries Design Build Manager Bryce Kruger. "We are planning a simple but elegant theme, complete with putting green and pool along with some fire and water features."
"Our goal is to showcase a variety of different products and styles to give attendees a wide range of outside options," said Precision Outdoors Managing Partner Caleb Harbert. "We will incorporate everything from simple pavers and stamped concrete to a traditional patio underneath the pergola. We're also going to show off some cool elements to amp up your space — like privacy screens and swings — to create something new and modern."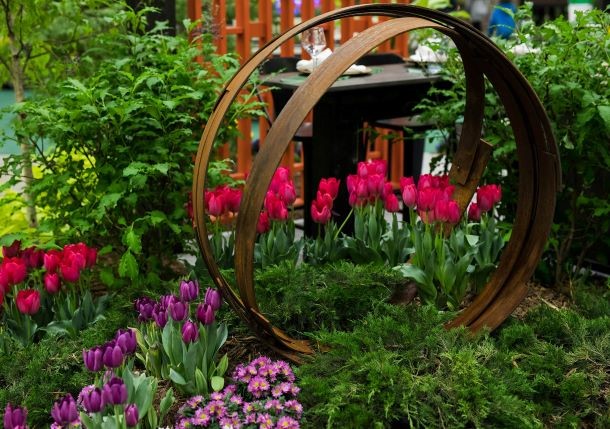 Contributing landscapers are:
Above and Beyond Companies
BLC Outdoor Services
Circle City Trees
Copper Canyon Landscape
Elsie's Flower Shoppe
Franklin Brothers Landscape LLC
Grok Landscapes by Design
Indianapolis Landscape Association
JMT Landscape Group
Lakeshore Hardscapes
Lejendary Landscape
McNamara Florist
Midwest Landscape Industries
Night & Day Landscapes
Precision Outdoors
Seacat Landscaping
Everything from upscale and indulgent to mid-sized outdoor spaces and other more budget-friendly options, Flower + Patio Show visitors have a range of landscaping beauty at their fingertips.
Be sure to visit both West Pavilion and Expo Hall for a variety of sprouting succulents, pleasing perennials and exciting outdoor spaces!
Feb 25, 2022, 20:57 PM