Build Your Dream Space to Enjoy Anywhere with Woolywagons
Feb 10, 2023, 21:56 PM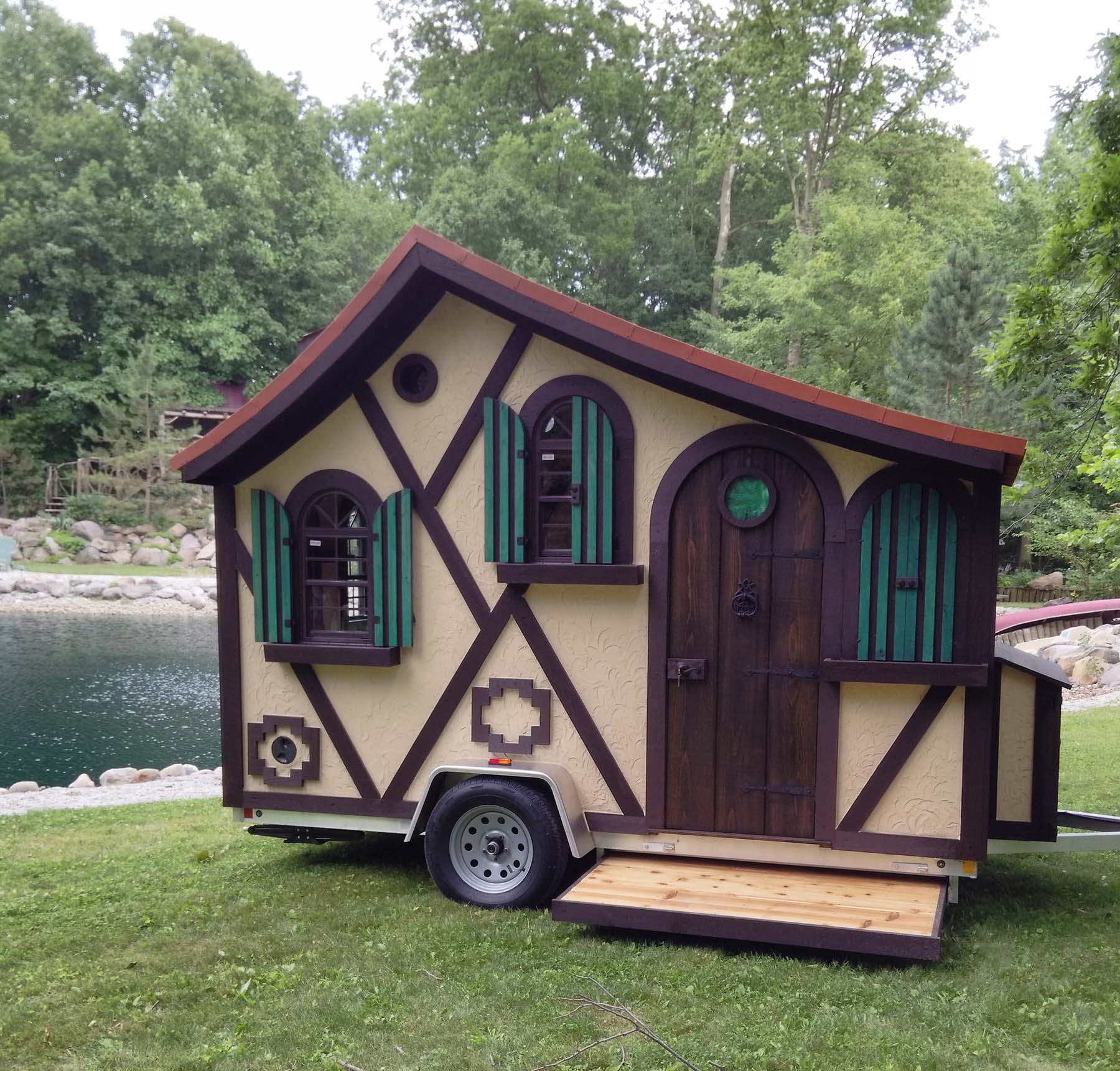 Woolywagons offer the perfect way to escape the hustle and bustle of everyday life — custom gypsy wagons, tiny houses, guest houses and sheep wagons with a mix of old-time charm and modern convenience.
Colby Pringle is the owner of Woolywagons. Established in 2008 by founder Steve Auth in Russiaville, Ind., Woolywagons excels at creating fully-custom wagons built from sturdy, lightweight aluminum, making them strong and durable.
Auth's experience as a horse owner and with ranch life is what brought his idea of sheep wagon conversions and gypsy wagons to the market years ago. While Auth is still a member of the Woolywagons team, Pringle is now leading the way and looking toward the future.
Woolywagons offers a true, Western-type camping or living experience. Although the amenities are more updated than the old wagons of the 1800s, the interior layouts mimic the feeling and look of an original wagon with exceptional durability.
"If you can dream it, we can build it," Pringle said. "Every one of our builds is unique. We have a basic footprint, and then it's up to the customer what they would like to see inside." The Woolywagons team has clients across the country — from campgrounds and glamping grounds to individual clients who are interested in a customized space they can call their own. With a sense of fun and creativity, Pringle works diligently to bring all his customer's ideas to life.
"Everything we do is one of a kind," he said. "The team works hard to bring our customers' vision to life. We are intentional throughout the designing, building and decorating process." Attendees will have a chance to check out five of Pringle's wagons at the Flower + Patio Show.
When asked what he was looking forward to most about the show, Pringle said, "I'm excited for attendees to see the true craftsmanship it takes to build one of our wagons."
Be sure to visit Booth #530 in Exposition Hall to check out the Woolywagons on display at the 2023 Indiana Flower + Patio Show!